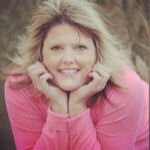 Laura Heine

Billings, MT
Laura has been quilting and teaching on a national level for over twenty years. She is best known for her machine quilting and her innovative use of color.

Her quilt shop Fiberworks in Billings Montana is a destination spot and features her original patterns, books and fabrics.

As a fabric and thread designer her works showcase her artistic approach to quilting.




Laura's Class at HMQS

Collage Quilts



Wed. May 6, 1:00 PM - 2:00 PM |

117-W | $35.00



Level: Beginning, Demo/Lecture | Category: Quilting


See how you can be successful at collage quilting. Learn Laura's tips on color and value. Learn about what fabrics to search for to achieve the look of a balanced and impressionistic quilt with a modern flair.

Kit includes: Step by step instruction and full size patterns for the demonstrated project.